Lismore Real Estate Advisors today released its review of the Scottish investment market for the second quarter of 2023.
Q2 saw £396m traded, which is down35% on Q2 2022 but, encouragingly, 6% above the five-year average. A quieter quarter was to be expected and, despite the macro headwinds, a number of notable retail deals were completed, particularly in the retail sector, the largest being the £90m sale of Fife Central Retail Park in Kirkcaldy by Capreon to a US investor, followed by L&G Investment Management's £48m sale of Sainbury's in Darnley to Federated Hermes. In Glasgow, 191 West George Street was sold for £36.2m by NFU Mutual to a French investor, Corum and in Edinburgh, 63-65 George Street was sold by Patrizia for £6.775m to Broadland Properties.
Chris Thornton, Associate at Lismore said: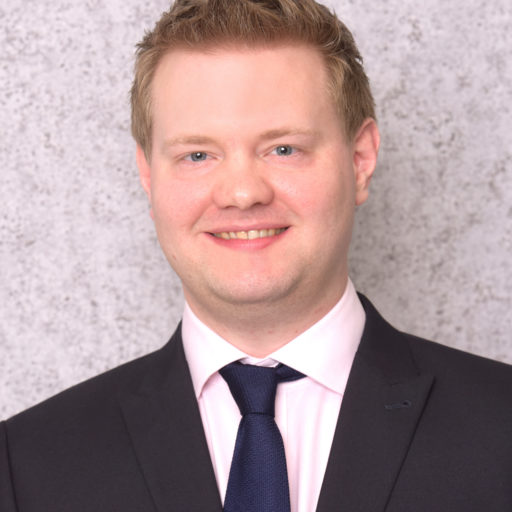 "We are seeing some early signs that things are improving, as stock on the market has increased significantly since Q1 and sellers are now more aligned with buyers in terms of pricing aspirations. A number of significant opportunities are being prepared for sale post summer and while challenges remain, we are anticipating a stronger deal flow during the second half of the year.
"French investors have shown interest in Glasgow and Edinburgh, driving market activity in Q2. Private equity firms and institutions are entering the Scottish market, leveraging new debt opportunities. Income funds are selling city centre office developments due to appraisal challenges, with hotels or residential projects delivering higher residual values. High debt costs and strict lending terms are pressuring some borrowers, impacting re-financing and development in particular. Glasgow offices are gaining some momentum, with improved trading of circa £75m in the last quarter and a further circa £250m available either quietly or openly on the market.
"Looking at pricing, investors are unsettled by macro-economic challenges like high inflation and rising debt costs. While some sectors fare better, buyers remain cautious, with expectations of further value adjustments. Patience is key, with fund activity being opportunistic, focusing on living, logistics, and retail warehousing sectors. Long income buyers are quiet affected by volatile financing markets. Core-plus assets with strong fundamentals and 5-10 year WAULTs are attracting cash buyers. Some selling is observed, but distress is not evident yet as lenders work with borrowers."
Lismore research points to buying opportunities for high street retail assets in prime locations
Lismore investor research on the high street retail market has shown that around 56% of respondents are open to investing in high street retail, acknowledging that rents have been re-based significantly and are now in line with the market Property companies show more positivity, while funds are reducing their retail weightings. This is creating an opportunity for well-financed investors to acquire prime retail assets with potential for rental growth.
Lismore's research findings showed that almost two thirds of respondents expect prime yields to remain stable, with only 12% expecting yields to harden. Retail suffered during Covid, but some believe yields have hit their lowest point, except in secondary locations. With many retailers facing financial challenges, more casualties are expected.
When asked about the greatest challenge, the majority of respondents (79%) expect consumer confidence on the back of the cost-of-living crisis to pose the greatest challenge to the sector. Only 3% of respondents selected stronger demand for out of town shopping – over the last couple of years, High Streets have proven their worth in bringing life back to city centres.
For an expert view, Lismore spoke with Gidon Amar Investment Director Broadland Properties, who said:
"Our investment strategy is generally opportunity led but with focus most recently on prime high streets within the UK's largest cities, affluent towns and tourist or leisure led destinations and Edinburgh specifically ticks all of these boxes.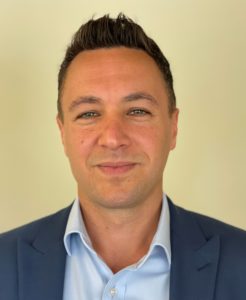 "We believe in the value of high street retail and anticipated that occupiers would return and seize opportunities for desirable locations at reduced costs. Our investment strategy aligns with our strong connection to George Street in Edinburgh, which has undergone significant positive changes in the past two years. We support plans to pedestrianise George Street in 2025, as it will enhance the shopping environment, increase foot traffic, and improve the overall experience for retailers.
"Limited stock in prime high street locations will create competition among occupiers, leading to rental growth. Economic stability may increase investor demand and yield compression. Utilising previously vacant upper floors will raise global rents. These factors create a platform for future capital value growth, though with some risk."
Chris Thornton, Associate at Lismore added:
"The high street retail sector has rebounded surprisingly well, becoming more resilient and dynamic. This presents compelling opportunities for investors due to future rental growth and yield discounts for prime assets compared to other sectors. Prime retail locations such as Buchanan Street in Glasgow and George Street in Edinburgh are experiencing rental growth with low vacancy rates. Rents have decreased below historic averages, attracting jewellers, watch brands, beauty, and fashion retailers.
"Cash buyers will dominate the market, and caution will prevail due to economic uncertainties. While stock may remain limited, physical retail in prime pitches with re-based rents is expected to thrive, especially with demand from food and beverage operators. Investing now in quality high street properties may prove advantageous, although it will be a case of fortune favouring the brave."
The full Lismore Quarterly Review, including Research Findings & Expert View is available to download from: HERE